Amidst our busy routine, we look for clothes that are easy to wear and comfortable. Top recommended types of t-shirts are few of them. These are available in multiple designs, materials etc. it can speak about your personality. But that does not mean everyone would have a perfect type of t-shirt matching with their personality. T-shirts have become an important part of our wardrobe. you can play around freely with t-shirs without the fear of being judged.
The fashion industry is one of the largest contributors to the global climate and ecological crisis
Recommended Types of T-Shirts Allow You to Express Yourself

If you still don't have a t-shirt in your wardrobe, take a look at the importance of t-shirts-:
It speaks a lot about your inner self. They can portray different social messages, personal messages, slogans, interests, etc. Sometimes, you are not confident to say about a lot of stuff but you can express it through your t-shirt. Such interesting t-shirts can create an opportunity to meet like-minded people.
Women's T-Shirt
Nowadays, people are opting for t-shirts that portray slogans. Thus, you can bring about a social change. Many sections of the population silently like to protest about their rights or support a cause by wearing these t-shirts.
Your t-shirt can speak about the different extra-curricular activities you are interested in. Imagine going to a date where you and your partner wearing the same slogan t-shirt would be so interesting. You can communicate better with the world.
One of the striking features of t-shirts is its comfort level. If you are in hurry, the first choice that comes to our mind that is comfortable and easy to wear is t-shirt. Often, we have heard the phrase "throw on a tee" which tries to express that wearing and carrying a t-shirt is as easy as throwing it on.
Sleeveless Terry Fabric Shirt
Pro Tips for Top Recommended T-Shirts
If you are still not convinced about purchasing a t-shirt, take a look at our top recommendations for types of t-shirts-:
Round neck t-shirt-these usually have a round neckline. These are favoured a lot by both mean and women. The crew neckline suits most of them and are like by many of them.
Solid Men Round Neck Blue, Yellow T-Shirt
2. Printed T-shirts– these t-shirts can help you to communicate your message to the world. You can either choose a t-shirt which has a slogan, social messages etc. Thus, in a way you can take a stand for the right cause. These are also available in multiple colours, materials. They are very comfortable to wear. You can wear these t-shirts in your date to help you to start a conversation. It can also be used for promotional purposes.
Maintain Social Distancing Designer T-Shirt
3. Graphic t-shirts– Nowadays, a lot of cute graphic tees for women are available. You can get t-shirts having a heart, teddy bear etc printed on them. you can even customize t-shirts for yourself. They are a ton of options in graphic t-shirts. You can wear t-shirts of your favorite Disney character or your favorite movie.
Heart Print Casual T Shirt For Women
4. Short sleeves t-shirts– these t-shirts are very comfortable to wear in summer. Full sleeves t-shirts will make you feel warm in summer. Short sleeves t-shirts are available in a variety of options. they are made up of comfortable fabric. These t-shirts are extremely trendy. Thus, making it a perfect choice to create an impact on others.
Fabricorn Combo of Cotton V-Neck and Round Neck Up Down Short Sleeve Tshirt for Women (Pack of 2)
5. One-shoulder T-shirts– these are party wear t-shirts. They will give you an extraordinary fashionable look. Women designer t-shirts are available in multiple options. you can pair it with a pair of fashionable boot-cut jeans took look extraordinary.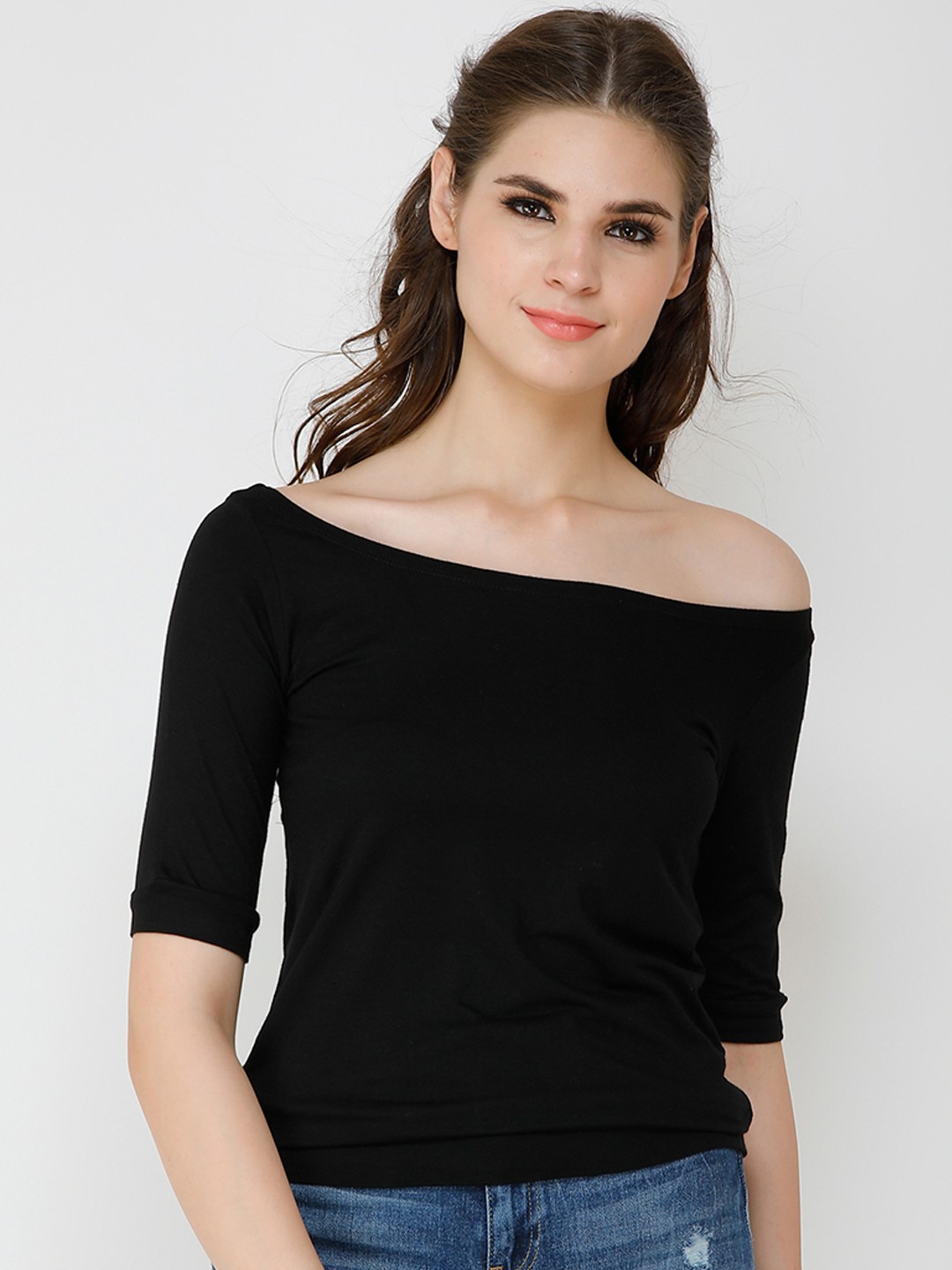 6. Scoop neck T-shirts– these are preferred by men. It shows more of the body than a basic t-shirt can. It can be paired with metal chains.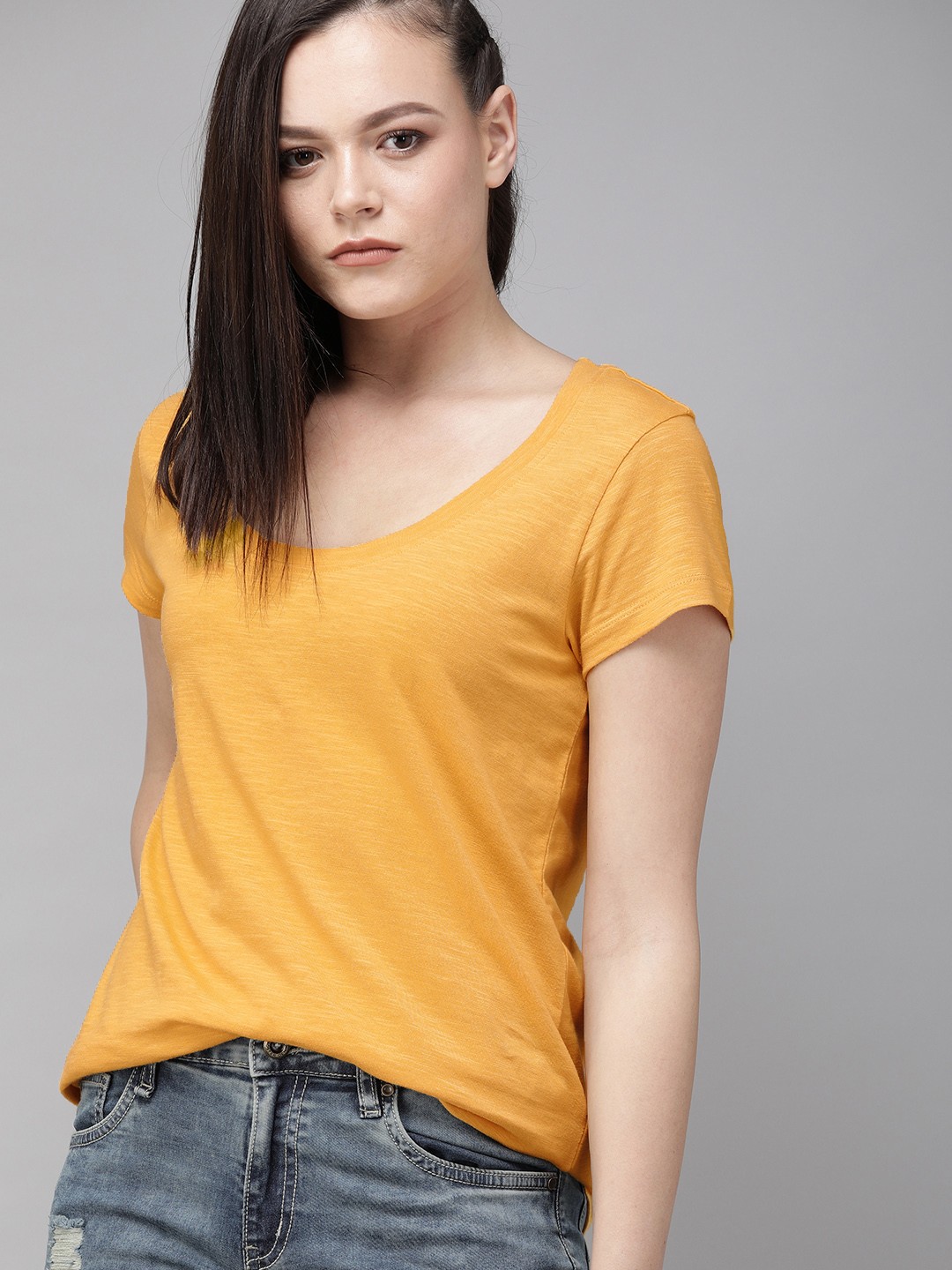 Read through this article and select the type of t-shirt that will be best for you.