Diwali is the occasion to honor the victory of virtue over evil and the light over darkness. It is one of the most anticipated occasions in India when not only Hindus but also Jains, Sikhs, and Buddhists  Diwali celebration with full grace and enthusiasm. The Diwali, Festival of Lights is celebrated by over a billion people in India and the diaspora for five long days and is observed with prayers, feasts, charitable events, fireworks, music, dance, and family and social gatherings. Even, for some people, Diwali is the beginning of a New Year.
Today, we will cater to the diaspora of the Diwali festival in India from its legendary to its glorified celebration through the platform Curious Kasturi, an online diary to learn about Indian cultural and religious feasts exclusive with all details. So, with no more ado, let us delve into the fascinating story of Diwali, the festival of light of India. 
Diwali Celebration – Explore the Phases in Detail
No doubt, Diwali is best known and celebrated as the festival of lights in India. The word Diwali aka Deepavali is derived from the Sanskrit Word 'Dipavali' (Dip + Avali); meaning the "Row of Lights". Dip (Deep) is the clay lamp and Avali is the row of lamps. Thus far, the Diwali celebration in India manifests the inner light that we use to protect our souls from evil or darkness that dwells deep inside our hearts.
Tales of Diwali Festival – Origin & Importance of Diwali

Over the centuries, India's festival of lights, Diwali has been celebrated as a national festival. Along with Hindus, non-Hindu communities also celebrate this five-day-long festival. Every community and religion observes Diwali with an individual and unique belief system.
It is time to come across the stories behind the Diwali celebration of India from different perspectives so that we can relate to this carnival of lights more deeply and passionately. Let's dig deep…..
Hindu Diwali Utsav: It is considered one of the oldest festivals that was started dating back to the 2nd millennium B.C. Several stories indicate the origin of Diwali and it is hard to avoid one over another. So, it is good to listen to the popular tales without any contradiction. However, you would not feel bored; rather feel driven.
Northern India's Diwali Celebration: Here, the day is observed to celebrate the victory of Rama (incarnation of Lord Vishnu), over Ravana, the demon, and return to his nation, Ayodhya after 14 years of exile after a knightly rescue of his beloved wife Sita (incarnation of Mata Lakshmi).
Southern India's Diwali Celebration: In South India, the day is celebrated in honor of Lord Krishna who fought against Narakasura and defeated him and recused more than 16,000 women from the demon's imprisonment.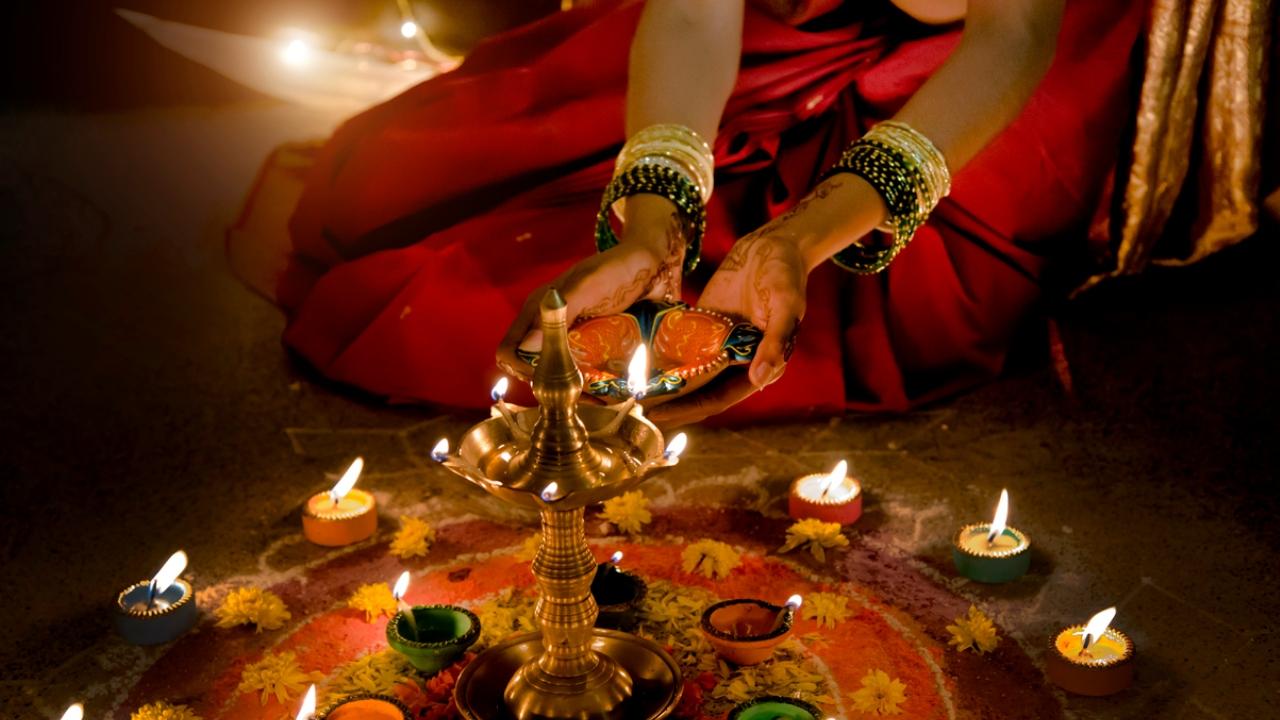 Western India's Diwali Celebration: Diwali is celebrated in Western India to mark the end of King Bali's empire by Lord Vishu to ensure peace.
Jainism Diwali: This celebration is observed as the Nirvana or Spiritual Awakening which was experienced by Lord Mahavira on 15th October, 527 B.C.
Sikhism Diwali: in the Sikh community, the day is honored in the name of Guru Hargobind Ji. it is said, that on this day, Guru Hargobind Ji was freed from imprisonment.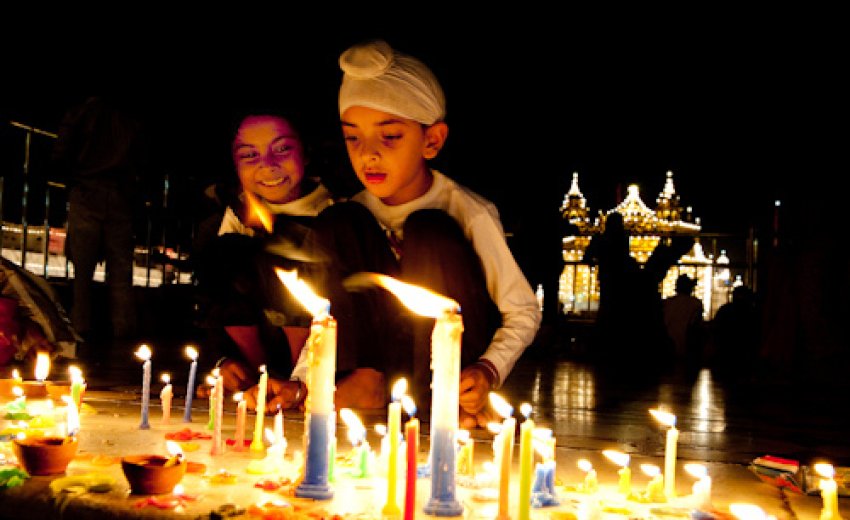 Buddhist's Diwali Celebration: On this pious day, Hindu Emperor Ashoka converted himself to Buddhism.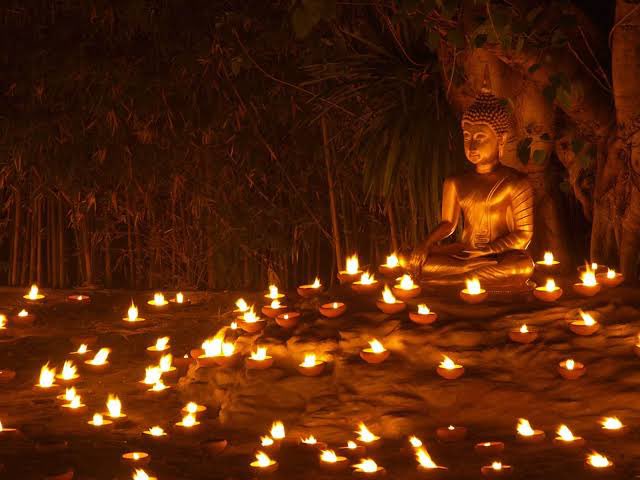 Apart from these Diwali festival celebration stories, Diwali is celebrated as the festival of the last harvesting before winter. In a few parts of India including West Bengal, Maharashtra, etc. the day is celebrated to worship the goddess of wealth and prosperity, Mata Lakshmi. However, for the Indian business realm, the day is still considered as the 1st Day of Financial New Year.
Date and Time of Diwali Festival 
Diwali, the festival of light in India is celebrated at the start of winter. It falls between the Months of Aswin and Kartika (between mid-October to mid-November according to the Gregorian calendar). The festival of lights lasts for five long days.
In 2023, we are about to celebrate Diwali, on 12 November. It will start on 10th November and end on 14th November.
Upcoming Diwali Dates….
2024 Diwali – On 1st November
2025 Diwali – On 20th October
2026 Diwali – On 8th November
How Indians Celebrate Diwali for Five Long Days?
Diwali is one of the most notable festivals celebrated in India for centuries that goes for five long days. Let us know how the 5-Day Diwali Celebration takes place in actual….
Dhanteras: The 1st day is celebrated as Dhanteras. On this day, the deity of wealth, Mata Lakshmi is offered lamps, prayers, fruits, and sweets by the devotees. Devi Dhanvantari, the deity of Ayurveda is also worshipped. Devotees clean their houses and decorate homes with Rangoli, Flowers, and Lights and buy new utensils plus ornaments according to their financial capability.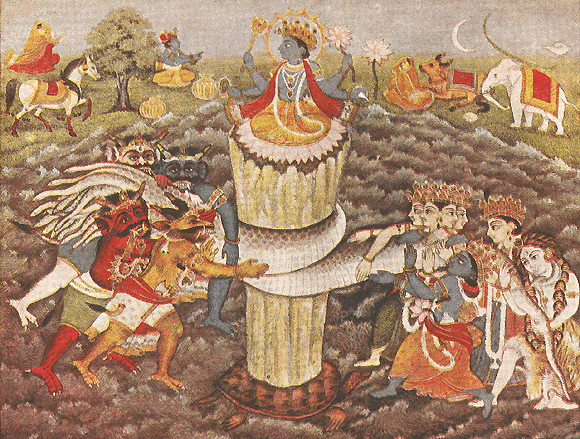 Choti Diwali: The 2nd day of the Diwali celebration is also known as Naraka Chaturdashi. According to Hindu legends, it is the day when the Lord Krishna, Maa Kali, and Satyabhama killed Demon Narakashura.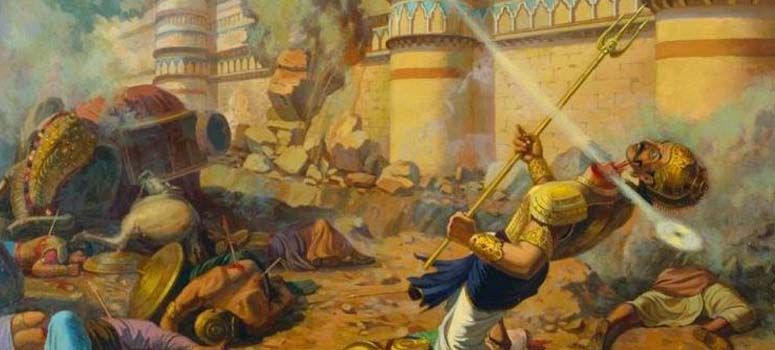 Laxmi Puja: In West Bengal, the Day is renowned as Deepavali Laxmi Puja and Kali Puja. it is the 3rd day of Diwali. Devotees in various parts of India observe this day in worshipping Mata Laxmi to attract wealth and Maa Kali to destroy evil and establish purity over impurities and darkness.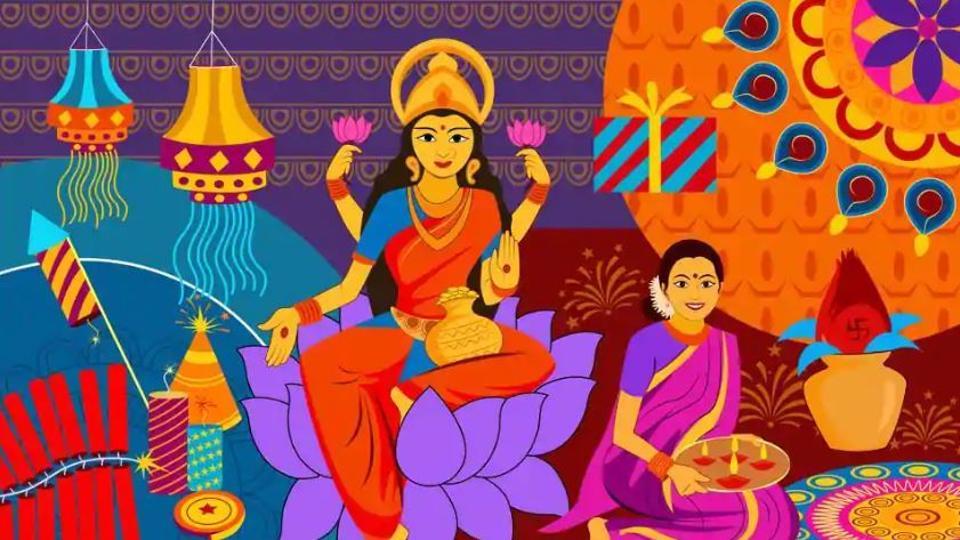 Govardhan Puja: The 4th day of Diwali is observed to worship Lord Krishna and celebrate his divine blessing. According to mythology, on this day, Lord Krishna saved Vrindavana villagers from rain by lifting the Govardhan Hill. thus, devotees offer Hill-shaped Bhogs to lord Krisha and ask for protection from evil.
Bhai Dooj or Bhai Phota: The 5th and last day of the Diwali celebration in India is known as Bhai Dooj (Bhai Phoota in West Bengal). On this day, sisters do Tilak of their brothers for the sake of long life and prosperity. Sisters and brothers observe this day by offering presents, and sweets and spending time with each other. This is a real beauty of a Brother-Sister relationship in India just like the Rakhi Bandhan.
Last But Not Least….
Diwali is one of the biggest and happiest festivals celebrated in India irrespective of regions and communities for centuries and each Indian has his/her priority and belief to observe this auspicious day. It is the festival of lights, merrymaking, happiness, and welcoming prosperity to our homes and our lives.
No matter how you want to celebrate this day with presenting gifts, family gatherings, feasting, doing cultural events, doing charities, or praying in temples or homes with families; just make sure not to harm anyone – human and/or animal with crackers. Make the day delightful for all souls living on earth and emerge into the beauty of lights and knowledge worshipping Maa Kali and Maa Lakshmi. Spread love and light keeping in mind the safety of living beings and our Mother Nature.